Multi-sport athletes bring dimension to any team, and Mase Funa is a standout example of how football and rugby can cultivate a dynamic player.

Born in Australia, Funa moved to the as a two-year-old, and played both sports in tandem from a young age. He resisted the temptation to over-specialize and played rugby for Rhinos Rugby Club, football for top-rated Mater Dei High School, and supplemented it all with few years at Rhinos Rugby Academy in Irvine, Calif. He matured into a 6'2", 260 lb. highly pursued talent, and turned down 12 D1 NCAA football scholarships before attending the University of Oregon in 2019.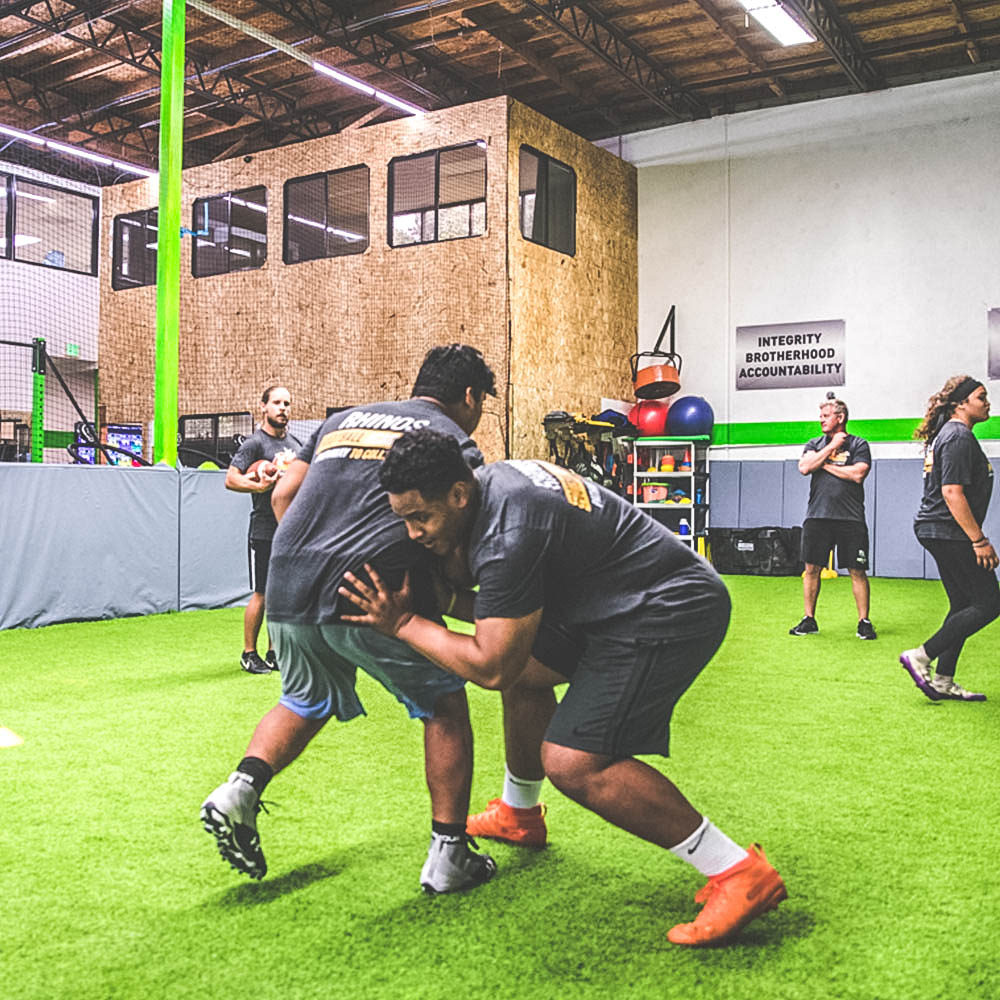 Funa completed his first Pac-12 season in fall 2019, played in all 14 games and made a total of 26 tackles, nearly one-third of which (8.5) were behind the gain line. He was third among Pac-12 freshmen in sacks, and was the first Oregon freshman since 2015 with two sacks in one game. Funa was named to the The Athletic Freshman All-America second team, PFF All-Pac-12 third team and PFF Pac-12 Team of the Week (Week 7).
"I would definitely suggest to little kids to come join rugby," Funa reflected on his own upbringing. "A lot of kids go training for football and it's not really as fun, but with rugby you get to train and play. So you get to keep yourself in action and also [have] fun while doing it and help you prepare for football, if that's where you want to go in life."
Funa further supplemented his athletic growth at Rhinos Rugby Academy, which offers high performance facilities and coaching. While at the Club and Academy, he won SoCal Championship with the Club team in 2017, Pacific Cup in 2018, Cal Games in 2017 and led the Academy to Championships in the Regional Cup Tournament – Oregon and North American Invitational 7s in Utah. Thanks to his rugby achievements, he was invited to the All-American Rugby Camps between 2016 and 2017.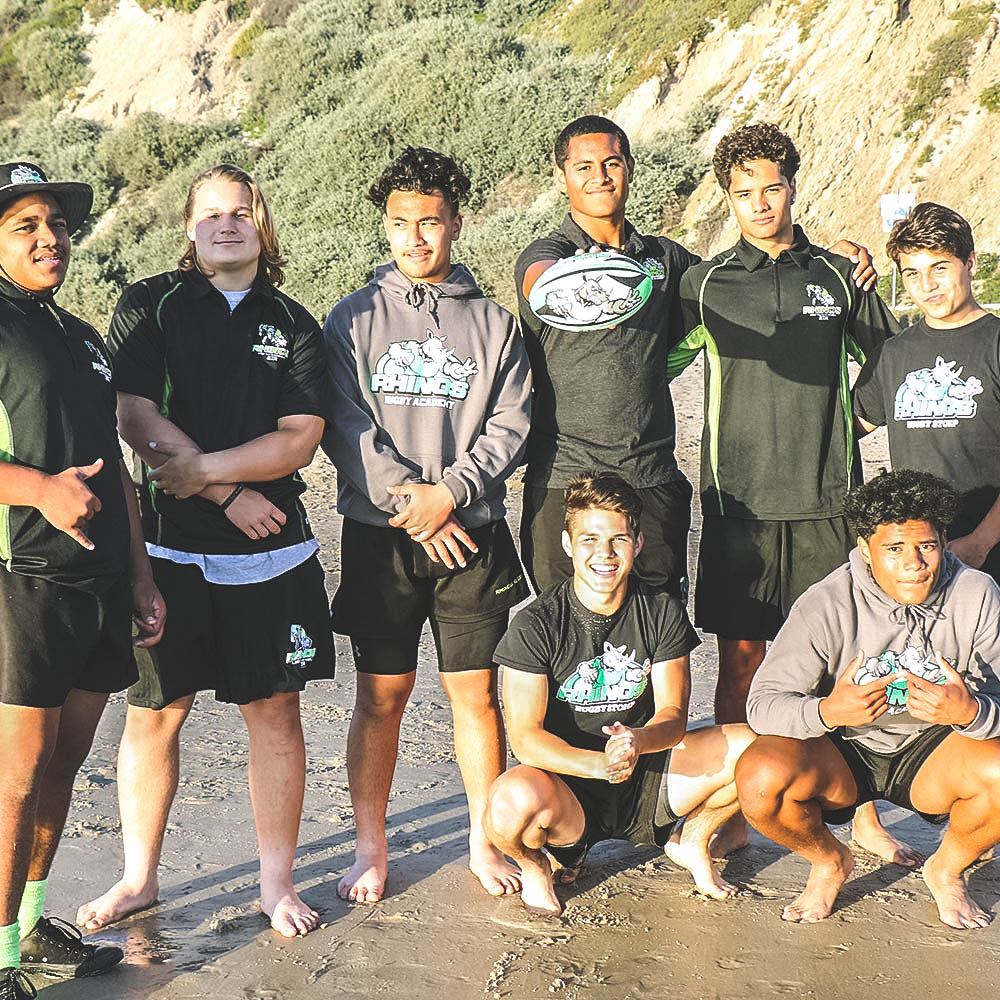 "Rhinos Academy has been a second home for me," said Funa, who spent his high school career essentially at home, school and Rhinos. "The training is great. It's meant to challenge you but also [for] you to challenge yourself mentally. … It's all up to you. That's what the coaches really want."
Additionally, the convenience of the Irvine facility helped save time and resources, a major benefit for a student-athlete positioning oneself for the rigors of D1 football.
"This is probably the first center I've been to that's had both the weight room and a field in it combined," Funa explained. "It's great because you don't have to travel far. So after lifting you can get a run in on the treadmills and stuff, and then come on the field and work on skills."
Funa plays defense in football, and so the emphasis placed around the contact area in rugby has translated into a safer, efficient experience in the football tackle.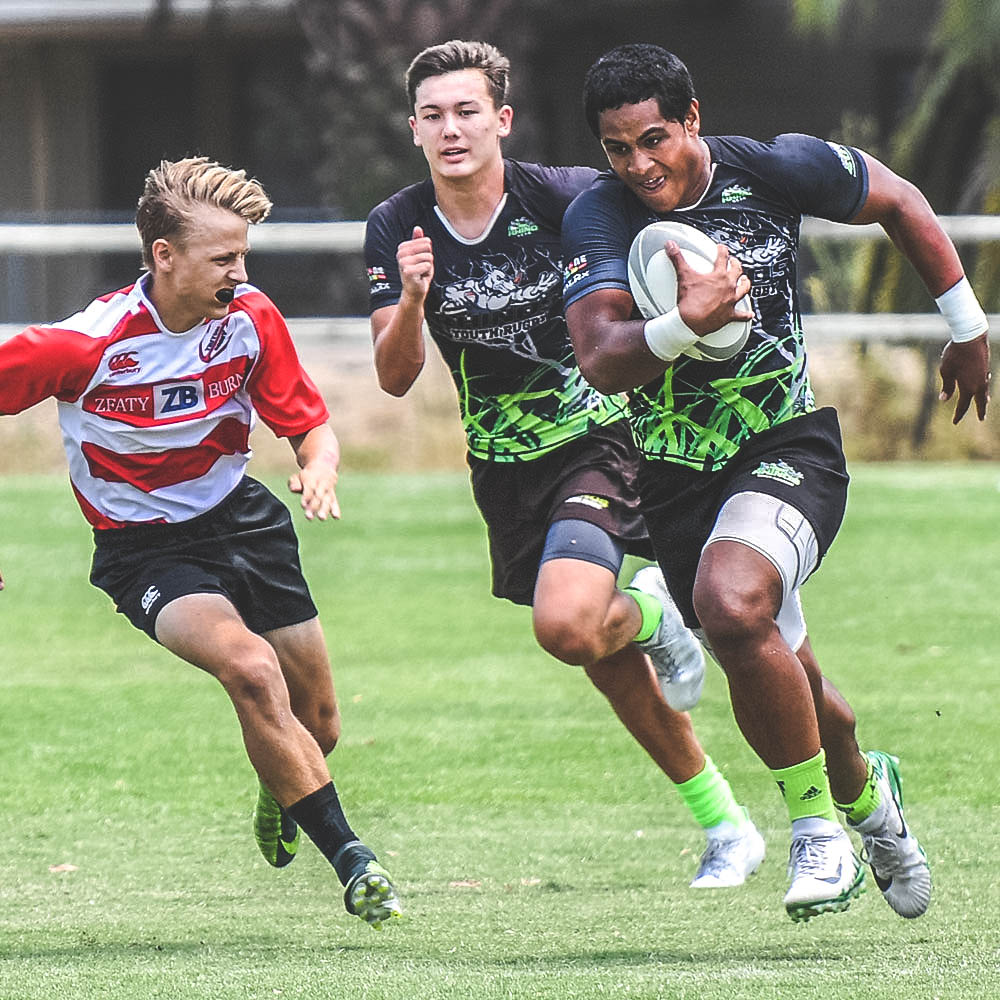 "I can say that rugby has really helped my game with football, just with the tackling, the conditioning. The way you play the game is just more mental than football," Funa said of rugby's influence on football players. "With rugby tackling it's meant to get your head out of the way so it prevents all the head injuries – which a lot people are scared about when they hear about rugby [having] no pads. 'Oh you're going to hurt your head. You're going to get injured every game.' … [Rugby's] been able to help me with the safe tackling. The conditioning has helped me stay fit so I'm not tired after every play during football."

Funa put in a lot of work to position himself at Oregon, and he's effusive in his gratitude to those who helped him get there.
"Thank you for all the fun times I've had here," Funa said. "Along with coach Derek [Nellmapius], with Andreea [Trufasu] and parents as well – thank you for everything you've done. And for my friends here at the Rhinos Academy, just keep pushing and I'll see you guys soon."