Rhinos Rugby Academy in Sacramento has launched a new shuttle service to facilitate transportation to and from Monday training sessions.
"Sacramento is a pretty big city, and with training happening at 5 p.m., it can be difficult for parents to leave work and get their kids here during rush-hour traffic," Sacramento facility supervisor Brendan Purcell explained. "So with the help of some of the parents, we've organized a pick-up service in different areas."
The Rhinos-branded Sprinter van is currently making the following pick-ups for the 5 p.m. Monday training sessions at the Sacramento facility (1940 Railroad Dr., Sacramento CA 95815):
4:15 p.m. Shell Gas Station, 8607 Elk Grove Blvd., Elk Grove, CA
4:30 p.m. Arco Gas Station, 9590 Harbor Point Dr., Elk Grove, CA
For the most updated schedule, check the calendar online or contact Purcell (530-304-8038).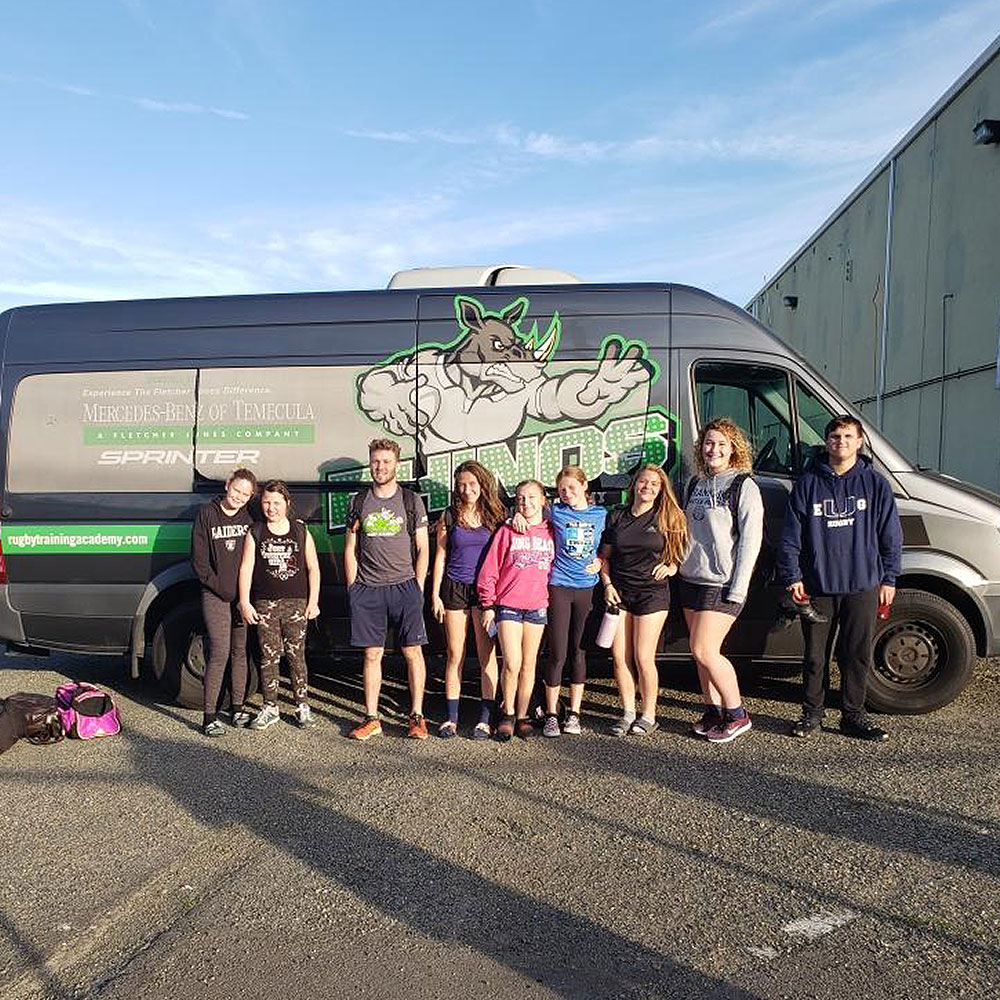 Purcell anticipates that demand will increase as the spring continues, so there will likely be updates as the system adjusts. Be sure to contact Purcell (530-304-8038) for availability.
First-timers can attend an academy training session for free and also utilize the shuttle service, although academy members receive priority for seating. Non-members will be charged $15 per ride.
"Everybody's first training session is free, so anyone who wants to come and check it out, you can train with our members and see if it's a right fit for you," Purcell said. "Training is available five days a week, but the kids themselves aren't training five days a week. Most come 1-2 days during the off-days with their high school teams."
Could your area benefit from a shuttle service to the Sacramento facility? Then contact Purcell (530-304-8038 or brendan_purcell@rhinosacademy.com) for more information.